Kalispell Kidds Special Announcements
Summer "Flat Dentist" Contest 2020
We decided to change up our postcard contest this year! Instead of a postcard contest, we are introducing our Flat Dentist Contest! This summer, take your Flat Dentist with you to as many destinations as possible! Take a photo of you and your dentist doing all the fun summer activities together that you can think of and submit them to us!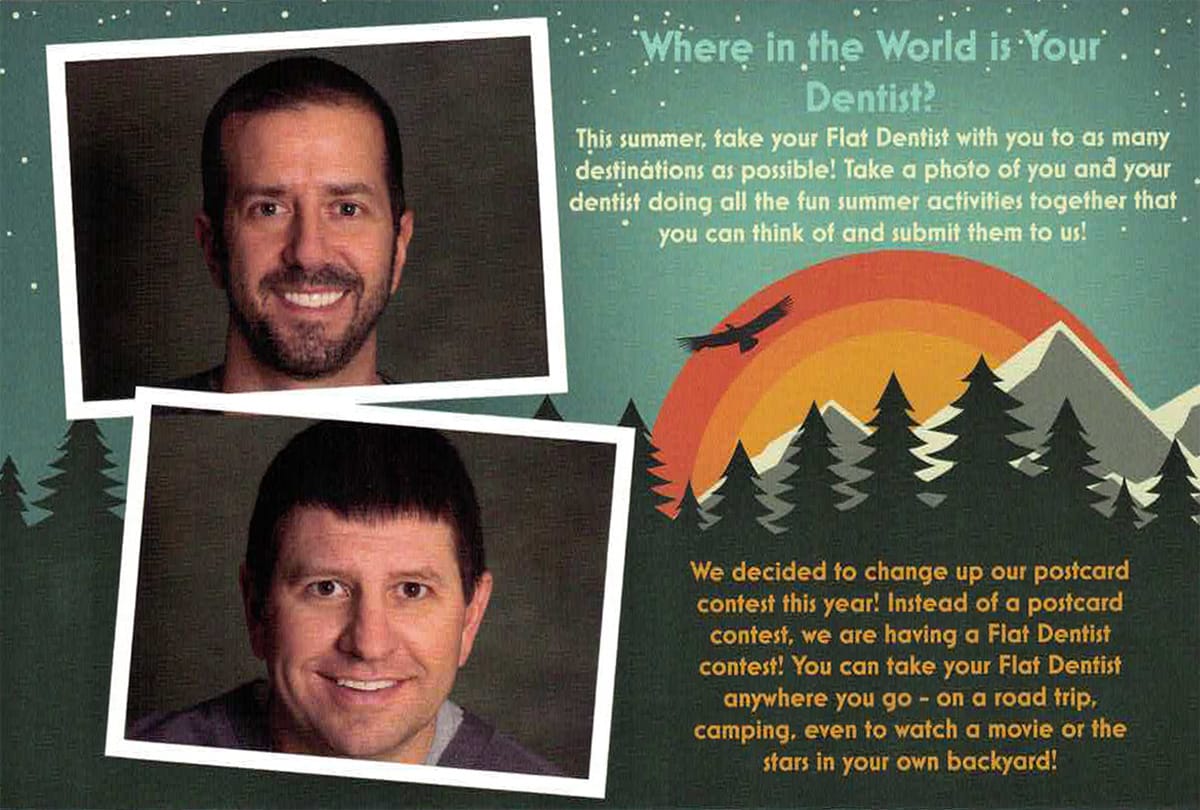 How long is the contest? The contest starts now and runs until Friday, August 28th, 2020.
Where can I get my Flat Dentist? You can pick up Flat Dr. James or Dr. Reed at the office, or you can download and print them by clicking the "Download Images" button above.
Where can I take my Flat Dentist? Anywhere you would like. From time to time, we will be posting some "Bucket List" places and activities for Flat Dr. James & Dr. Reed on social media.
How can I submit my photo? Put it on our Instagram or Facebook page, Email it kkiddsl@gmail.com or Bring it by the office.
What can I win? An awesome Summer Gift Basket and/or a tablet!
How many photos can I submit? As many as your heart desires! Plus, every submission enters you into a Grand Prize drawing for a tablet!
Our Winning Smiles