Kalispell Kidds Special Announcements
COVID-19: Office Announcement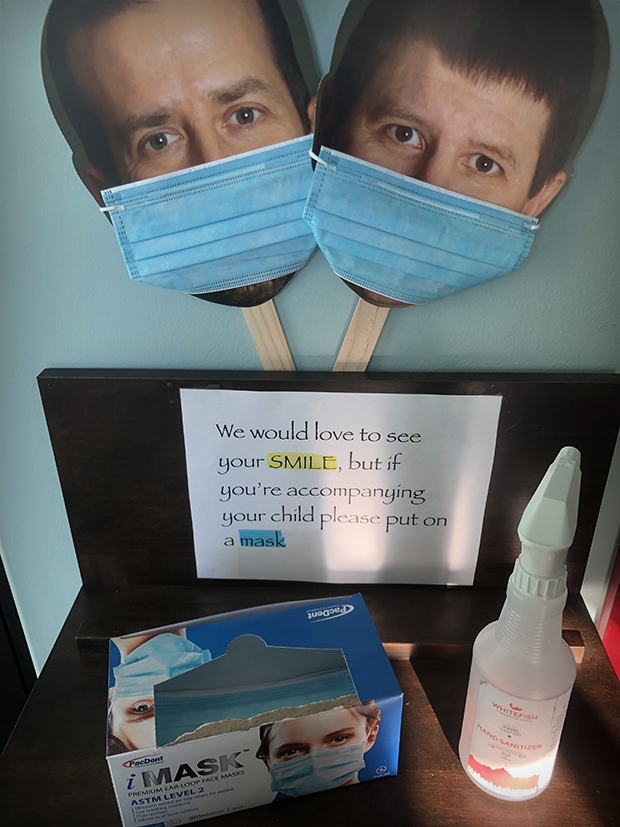 Just a few reminders about our office policies during the COVID-19 pandemic:
While many things have changed over the last few months, our commitment to the safety of our patients, staff and parents/guardians has not.
Our office will communicate with you BEFORE your appointment to ask some screening questions, the same questions we will ask you when you arrive at your appointment.
Please call us from your car when you arrive and we will let you know when we are ready for you!
We have hand sanitizer and masks that we ask you to use/put on when you enter the building. Masks are mandatory for anyone entering the lobby other than the patient being seen. Bringing your own mask is encouraged! Patients do not need a mask, but are welcome to bring their own.
We will be taking temperatures of both patients and those accompanying the patient/s. Please only allow one person to accompany the patient being seen into the lobby. We ask that all other family members remain in the car.
We have socially distanced our lobby and removed items difficult to clean (magazines, toys, etc.).
Appointments are being managed to allow for social distancing between patients - so that might mean fewer options for scheduling or longer turnover times between patients. We will do our best to allow greater time between patients to reduce waiting times for you.
Sincerely,
Your friends at Kalispell KiDDS
Our Winning Smiles